Buying or selling a home is one of the most important financial decisions you can make. Having the right real estate attorney by your side ensures your real estate transaction goes smoothly and efficiently. If you're looking for the best real estate attorney in Chicago, Illinois, look no further than Adler & Herbach.
Adler & Herbach (A&H) is a premier real estate law firm specializing in residential real estate transactions. With deep expertise and a collaborative approach, we advocate for home buyers and sellers, ensuring a stress-free experience from contract to closing.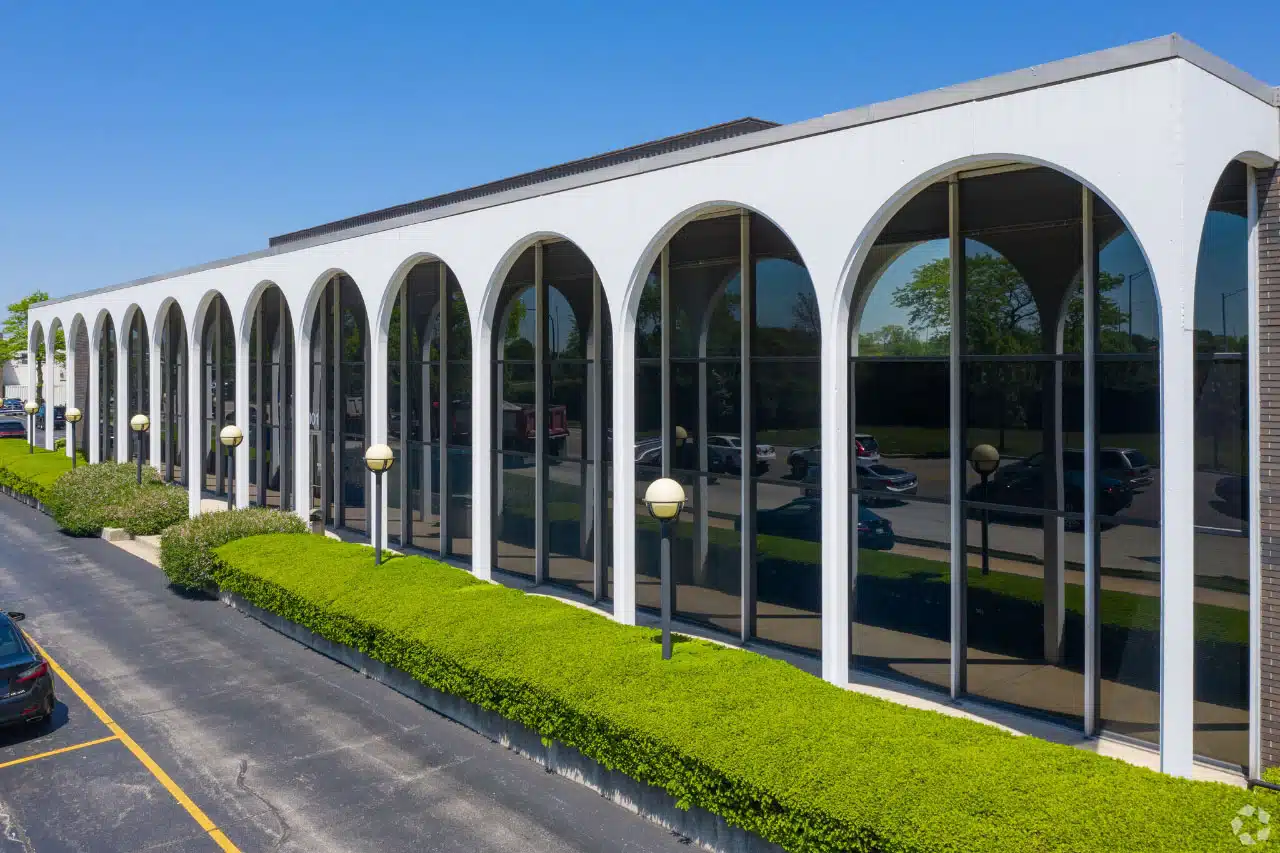 In this comprehensive guide, we'll explain why A&H is the top choice for real estate legal services in Chicago and provide an overview of our unparalleled offerings for both buyers and sellers.
Why is Adler & Herbach the Best in Chicago?
1. Unmatched Savings on Title Fees
As an affiliate of United Settlement Services, we offer sellers an incredible 50% discount on title fees compared to standard industry rates. This unique offer allows Chicago home sellers to maximize proceeds and enjoy significant savings.
2. Flat Rate Pricing
We believe in transparency when it comes to pricing. We offer a flat fee of $750 for representing buyers and sellers in residential real estate transactions. With the 50% discount on title fees, clients pay much less overall while still getting exceptional legal guidance.
3. Seasoned Real Estate Attorneys
The experienced real estate lawyers at Adler & Herbach have in-depth knowledge of Illinois real estate law and the local Chicago market. Our expertise spans the full process of residential real estate transactions, from contract review to closing assistance. The law firm works exclusively in this field, so you get our complete focus.
4. Smooth Journey to Closing
From the moment a buyer is secured to the closing finish line, we work closely with clients and brokers to facilitate a stress-free, efficient closing process. Communication and collaboration drive the firm's service approach.
5. "For Sale by Owner" Assistance
Adler & Herbach also caters to Chicago sellers choosing to sell their home independently (e.g. without a real estate agent) through our FSBO services. For the same flat fee offered to our other sellers, FSBO sellers receive additional guidance to ensure all necessary tasks typically handled by a broker are completed properly.
6. One-Stop Shop
We also go above and beyond by making the title process seamless for our clients. As an affiliate of United Settlement Services, a full-service title company, A&H often handles title work and facilitates closings in USS's office. This one-stop-shop convenience allows A&H to provide excellent communication and the fastest closing services in the area.
With our money-saving offers, real estate expertise and dedicated customer service, it's clear why A&H is the premier choice for residential real estate legal services in Chicago.
Seller's Real Estate Lawyer in Chicago
Selling a home can be stressful, but the right real estate attorney can guide you through this complex process with ease. We help Chicago home sellers every step of the way, ensuring the best possible outcome.
Here are some of the key benefits A&H provides to sellers:
1. Maximum Profitability
The 50% discount on title fees allows Chicago home sellers to make more money on their sales. We are dedicated to helping clients maximize proceeds.
2. Contract Review and Drafting
The experienced attorneys at A&H review and draft customized purchase contracts to ensure the seller's interests and contingencies are addressed. Our expertise in Illinois real estate law gives sellers a strong advantage during negotiations.
3. Title Company Affiliation
As an affiliate of United Settlement Services, we can provide exceptional title and escrow services. This convenience allows for faster closings, ease of communication, and discounted title fees.
4. Seamless Closings
We coordinate with sellers' brokers to ensure closings are as quick and smooth as possible. Our focus on communication and collaboration makes closings virtually stress-free.
5. "For Sale by Owner" Guidance
FSBO sellers receive dedicated support from A&H, ensuring that all the tasks a broker would handle are completed accurately for a successful sale. This is offered at no additional charge to our typical flat fee for sellers.
With our savings on title fees, flat-rate pricing, and real estate knowledge, we empower Chicago home sellers to maximize sale proceeds and enjoy a smooth sales journey.
Buyer's Real Estate Lawyer in Chicago
Purchasing a home is likely the most significant investment you'll ever make. Having a trusted real estate lawyer help guide you through the buying process is essential.
Here's how A&H supports Chicago home buyers:
1. Contract Review and Drafting
Our experienced real estate attorneys review purchase contracts with a fine-toothed comb, ensuring terms favor the buyer. We also provide customized contract drafting to address your preferences.
2. Purchase Guidance
Throughout the entire home-buying journey, Adler & Herbach provides step-by-step guidance and clear communication. Our collaboration with the buyer's real estate agent ensures all parties work together to the buyer's benefit.
3. Affordable Flat Rate
A flat fee of only $750 provides buyers with complete legal representation throughout the home purchase process at a fair price.
4. Rapid Closings
Our team prioritizes speedy closings, often completing them in as little as 40 minutes once all items are ready. We understand the value of your time.
With Adler & Herbach's expertise guiding you, purchasing property in Chicago becomes much less daunting. You can make this significant investment with confidence.
Why Are Real Estate Attorneys Essential?
Hiring a real estate lawyer for your home sale or purchase may seem unnecessary with brokers and agents to assist you – but don't be fooled. A real estate attorney provides vital services that other real estate professionals simply can't offer.
1. Objective Legal Insight
Unlike agents, real estate lawyers represent your interests above all else. Adler & Herbach reviews contracts objectively to get you the best possible terms and protections.
2. Local Market Expertise
Real estate laws and norms vary significantly between states and cities. Local real estate attorneys have specialized knowledge that nonlocal agents lack.
3. Title and Escrow Mastery
If handled incorrectly, the title and escrow process is rife with potential issues. Real estate attorneys have the skills to avoid problems and liability.
4. Contract Drafting Skills
Lawyers are trained to create well crafted contracts using precise legal language that protects their client's rights in all scenarios.
While agents play an essential role, partnering with a real estate law firm like Adler & Herbach ensures you have comprehensive legal guidance. Our expertise significantly reduces risks and liability throughout the closing process.
How Does Adler & Herbach Stack Up Against Competitors?
Chicago has no shortage of real estate lawyers, but A&H stands out from the competition.
Here's how we compare:
Transparent Pricing

Many Chicago real estate law firms charge hourly rates that vary, making it hard to budget.
We use flat-rate pricing for simplicity and affordability.

50% Off Title Fees

No other real estate lawyers in Chicago offer discounts on title fees like Adler & Herbach.
We accomplish this through a disruptive model of partnering with a title company, instead of acting as agents and collecting a fee split or commision.
This provides huge savings off the standard title rates for sellers.

Collaborative Approach

Some real estate attorneys take an overly adversarial stance.
We collaborate closely with Realtors and other parties' attorney for smooth and stress-free transactions.

One-Stop Shop

As an affiliate of a title company, A&H handles all title and escrow needs in-house.
Most competitors outsource this.

Rapid Closings

We prioritize completing closings quickly to accommodate urgent timelines.
Our efficient process outshines those of our competitors.
Adler & Herbach's unique service offerings and real estate expertise give home buyers and sellers advantages that are unparalleled among Chicago real estate attorneys.
Advice for Finding the Best Real Estate Attorney in Chicago
Searching for the right real estate attorney in a major city like Chicago can feel overwhelming.
Here are a few tips for narrowing down the best choice for your needs:
Check reviews

Online reviews shed light on first-hand experiences with lawyers.
Adler & Herbach is highly rated across Google, Facebook and other sites.

Ask for referrals

Trusted sources like real estate agents, financial advisors and contacts in the industry can provide referrals to attorneys they confidently recommend.

Meet before hiring

Schedule consultations with two or three lawyers before deciding.
This allows you to evaluate expertise and personality fit.

Compare fees

The best attorney for you offers fair pricing that fits your budget.
A&H is upfront about fees.

Verify credentials

Opt for lawyers who are licensed in your state with ample experience in residential real estate law.
A&H excels here.

Consider offerings

Look for full-service attorneys like Adler & Herbach, who offer conveniences like discounted title fees and in-house closings.
Doing thorough research and asking the right questions will lead you to a real estate attorney who best serves your needs – and A&H checks all the boxes as the leading choice amongst real estate lawyers in Chicago.
Adler & Herbach: The Best Real Estate Attorney in Chicago
When you choose A&H, you get more than just legal representation – you're getting a true real estate advocate. Our team of expert attorneys has the knowledge and skills to provide unmatched guidance throughout your Chicago home sale or purchase.
With transparent pricing, huge title fee savings, and an efficient, collaborative approach, Adler & Herbach is in a league of its own compared to other Windy City real estate lawyers. Over the years, the firm has built a sterling reputation delivering outstanding service and results to home buyers and sellers.
If you want the peace of mind that comes with having a seasoned real estate attorney in your corner, look no further than Adler & Herbach.
Read our comprehensive and helpful article about what a real estate attorney does and how they can benefit you during property transactions.
Contact us today to learn more about securing our legal expertise for your upcoming Chicago real estate transaction. You'll be glad to have this top-rated real estate law firm maximizing your investment in one of the most important financial decisions you'll make.